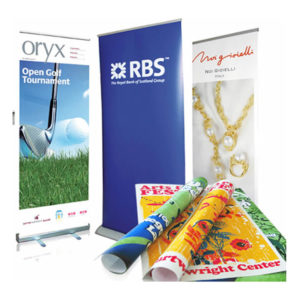 Are you considering participating in an upcoming exhibition to promote your business or organization? Are you planning to organize an event or a conference, and looking for the right method to promote your products and services? We can produce the marketing material you need for exhibitions and conferences to showcase your company or your organization in the best way and dazzle all the customers with exhibition display stands and roll up advertising banners, and other different types and forms of display stands and exhibition banners for conferences and events.
All this and more are available to you at "Different Advertising" department for exhibitions and conferences, which offers various solutions that are suitable for all industries and business sectors in the region. Whether you are an emerging company, a large trading company or a government or non-profit organization, you will surely find the option that suits your needs and meet your expectations. If you are going to participate in an upcoming exhibitions, and you don't have the material you need, simply contact one of our specialists and choose the one that suits you best in our print display solutions. They come with a wide range of options including: banner stand design, banner printing, pop up banners, trade show displays, trade show banners, pull up banners, exhibition stands, and many more.
Have you made up your mind yet or are you still thinking? If you are still in the process of thinking, you can read more to learn about the different our product options, until you find the one the suits you the most. We also offer a complimentary consultation to discuss your business needs and then recommend the most suitable solution for your consideration.
Design of Exhibition Stands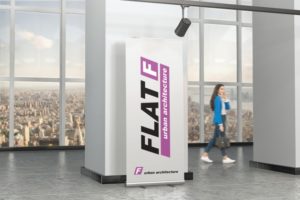 At Different Advertising we offer creative and innovative exhibition stand and roll up banner designs that carry unique ideas that will attract more customers to your offerings, and encourage them to learn more about your products and services. Even if you have not prepared your own designs for events, exhibitions or conferences, do not worry, we are able to create custom display designs accurately and professionally through our team of professional designers at the highest quality levels.
All of our exhibition and conference material are easy to install and can be easily folded and placed in safe bags for ease of carrying without transportation problems and without the need for technicians or specialists to install them. It is also characterized by the variety of shapes, sizes suitable for all kinds of exhibitions, events, advertising and promotional purposes of various sectors, whether educational, sports, commercial, industrial, and other various sectors in the region.
Roll Up Banners
As distinct from the design of various display stands, we also specialize in roll up banner printing, which is one of the effective forms of display material that are pulled up and can carry different advertising and promotional messages about the company or an exhibitor who is an event owner or a participant in an exhibition. It is one of the most popular and widely used products due to its easy installation, transport and printing options available on various materials. For example, you will find our roll-up stands with semi-circular legs which is considered as a roll up stand that's very practical to use. Here is a list of the options available for display stands and banners:
Roll up banner

Pop up stand

Roll up stand

Exhibition stands

Pop up banner

Banner stand

Display stand

Pull up banner

Retractable banner

Banner roll up

Roll up display

Trade show banners

Trade show displays

Roll up advertising banners

Exhibition display stands

Exhibition banner

Retractable stand

Banner printing
We at "Different Advertising" guarantee to print a high-quality and innovative pull up banners of the finest material and at the best prices. Because we believe in the importance of these effective marketing material in promoting your business, while attracting new customers and giving them a positive picture about your products and services.
Design of Promotional Bags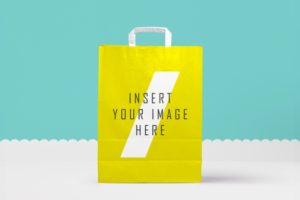 We also offer our customers the option to design promotional bags carrying their logo and/or the name of the company or organization. Therefore, you do not need to search for separate providers for each service of design and printing alone. We are a full-fledged advertising and promotional agency that provides integrated solutions complementing each other. You have the option to choose the material you think is appropriate for the type of product or service you offer, designed for the purpose you have in mind. We will then print your preferred design and place it on your favorite bag material. Whatever you need for advertising and promotional material, you will find it available with us in more than one form, type, size and shape to select from in a way that suits you and your company or your organization.
Take advantage of these great promotional methods and do not hesitate to contact us for more details. Whether you already have ready designs that you want to be implemented and printed on a roll up display, a pop up stand, a retractable stand, a retractable banner, or a banner roll up, or you if are still looking for someone who will create a new custom design for you. We are here to help you until you find what satisfies your taste and taste of your customers. Contact us today to get started.